MICO24
Monitoring
and control
system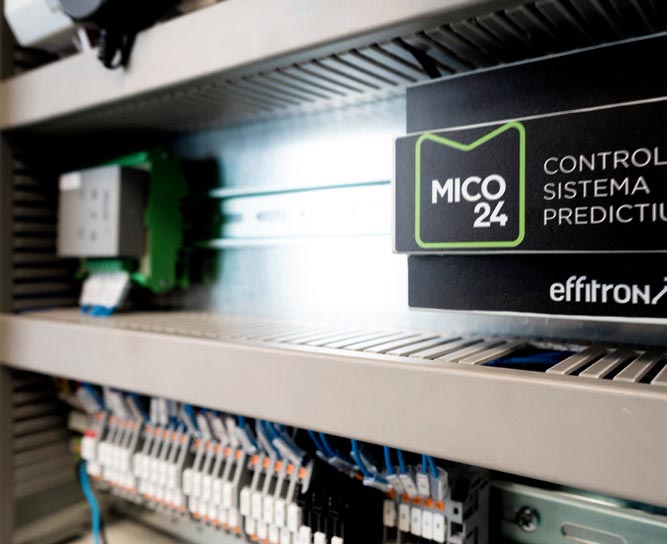 In 2010 Effitronix got ahead Industry 4.0 trend with the launch of MICO24 monitoring and control system. This system is capable of capturing data from sensors installed in the key elements of the plant and transforming, in real time, these data into useful information for augmenting the productivity.
1.
Installation
of sensors
in the key elements
of the plant
2.
Real time
sensor data
capturing
3.
Data transformation into useful information to increase the productivity
The sensors are the devices responsible of capturing physical magnitudes that are transmitted to MICO24 system, which processes and transforms them into useful information to increase productivity.
The benefits and utilities are much more higher than the investment. The experience have proven us that from the benefits that the system accomplish it highlights the security, the prevention, the control and the economical savings.

In the industrial plants where we have installed MICO24, our clients have accomplished significant savings. At the same time they have incremented the useful lifetime of the assets controlled by the system.

MICO24 adapts to any industrial sector and to any element of the production plant. It has the capacity of adding sensors once the system is already installed, helping to cover the new client needs.






Send us your query and we will help you make your project real




Esta actuación está impulsada y subvencionada por el Servicio Público de Empleo de Cataluña y financiada al 100% por el Fondo Social Europeo como parte de la respuesta de la Unión Europea a la pandemia de COVID-19.